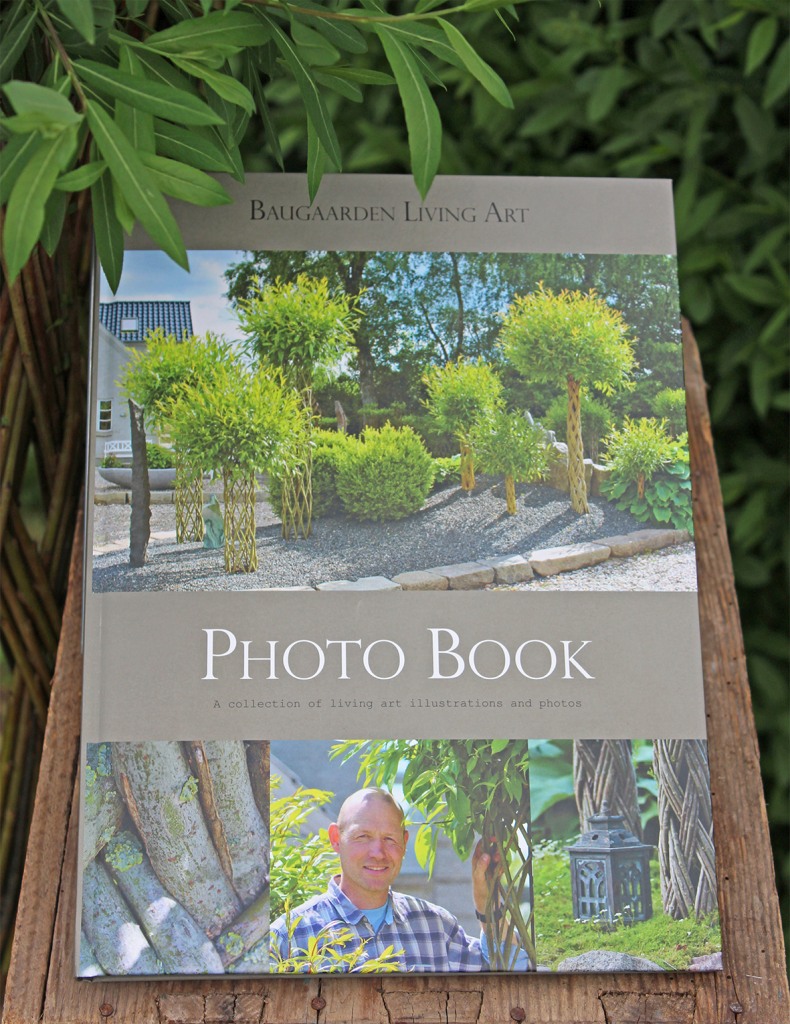 The many years of working with living willow has created multible beautiful and inspiring art works. The Photo Book is a collection of photos and illustrations from the many living willow projects in Denmark and abroad. The Photo Book gives you lots of inspiration and show how beautiful living willow looks even when it matures. .
The Photo Book has 78 pages and the image texts are in English. It is published in 2017 by Baugaarden.
Price: 249 DKK + freight.
Are you interested in buying the Photo Book, please send an email to info@baugaarden.com and we will send it to you.