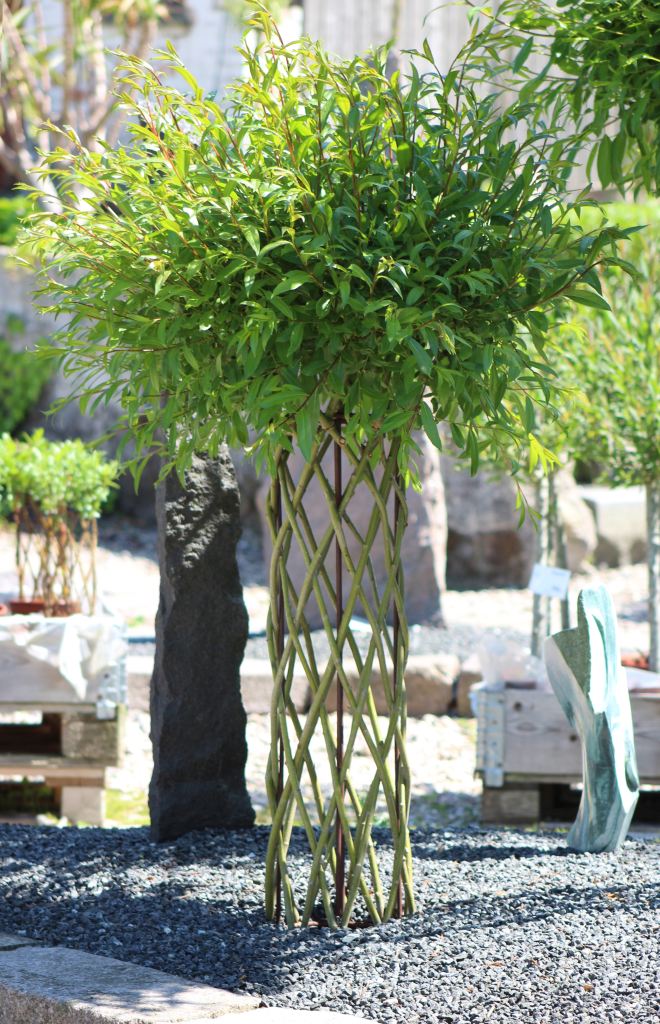 Sif is a beautiful and elegant willow sculpture made of living willow sticks. The sculpture is weaved in a Harlequin pattern around an iron stand.
The simple and symmetrical design gives Sif a transparent look and makes the sculpture fit perfectly into every outdoor environment.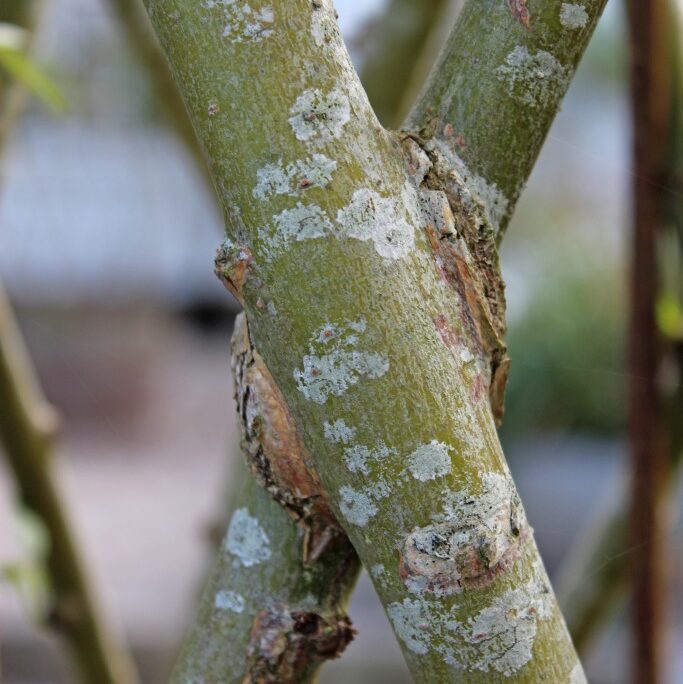 The crown grows quickly and is fully grown first season. By trimming the crown twice during the summer the sculpture will create a lot of branches and the crown will become compact and dense. The willow sticks also grow and thicken and they will eventually merge where they cross. The iron stand will secure that the willow sculpture do not change shape but keeps its symmetrical design.
The fast growing crown is suitable for topiary and you can create your own unique ornamental garden feature. In the gallery below you will find examples of different topiary shapes. Sif is designed so that it leaves space for establishing a LED uplight in the bottom of the willow sculpture. The uplight gives a direct light through the stem and reveals beautiful shadows. The crown is lit up from the inside and it creates a magnificent exotic atmosphere at night.
By turning the willow sculpture into a source of light it will gain functional features. Apart from being a stunning living masterpiece the illumination will at night create an atmospheric lighting in the garden. The garden is an extension of your home and lights in the garden is mandatory in order to create the cosy and attractive atmosphere. Sif is also suitable as a living light pole by the driveway or along the walk path.
You can get more information about outdoor light in your garden here.
You can read more about Sif in our reference case from a private garden in Sweden and from Egeskov Castle.
Gallery