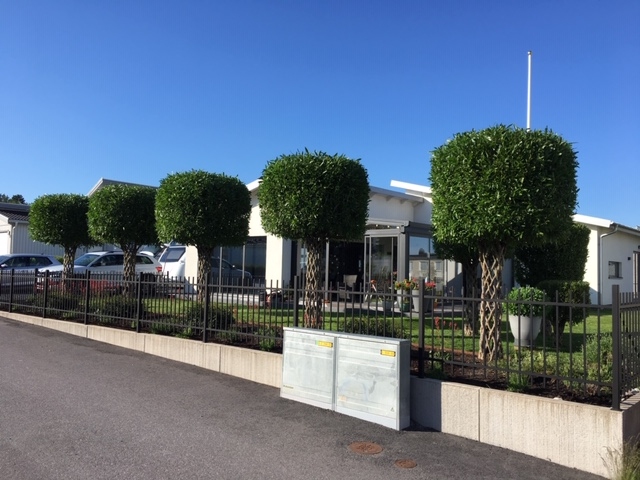 In a little town outside Stockholm living art is shown at its best. The garden owners state that they have 'Sweden's most beautiful trees' and honestly, it's hard to disagree.
In 2013 the couple visited Baugaarden's stand at the 'Nordic Gardens' show and they fell in love with the sculpture 'Sif'. They liked the open design and the high stem of the sculpture. Lights in the garden was a big wish for the couple and 'Sif' was chosen because it can fit in uplights inside the sculpture.
The couple had recently built a new modern house and now it was time to design the garden. They wanted to design an open garden with a simple architecture and establish some beautiful and artistic living elements which would catch attention. Five 'Sif' sculptures with a stem height of 180 cm were planted along the wrought iron fence and in the lawn three Harlequin trees in different heights were placed. The trio created a small tableau.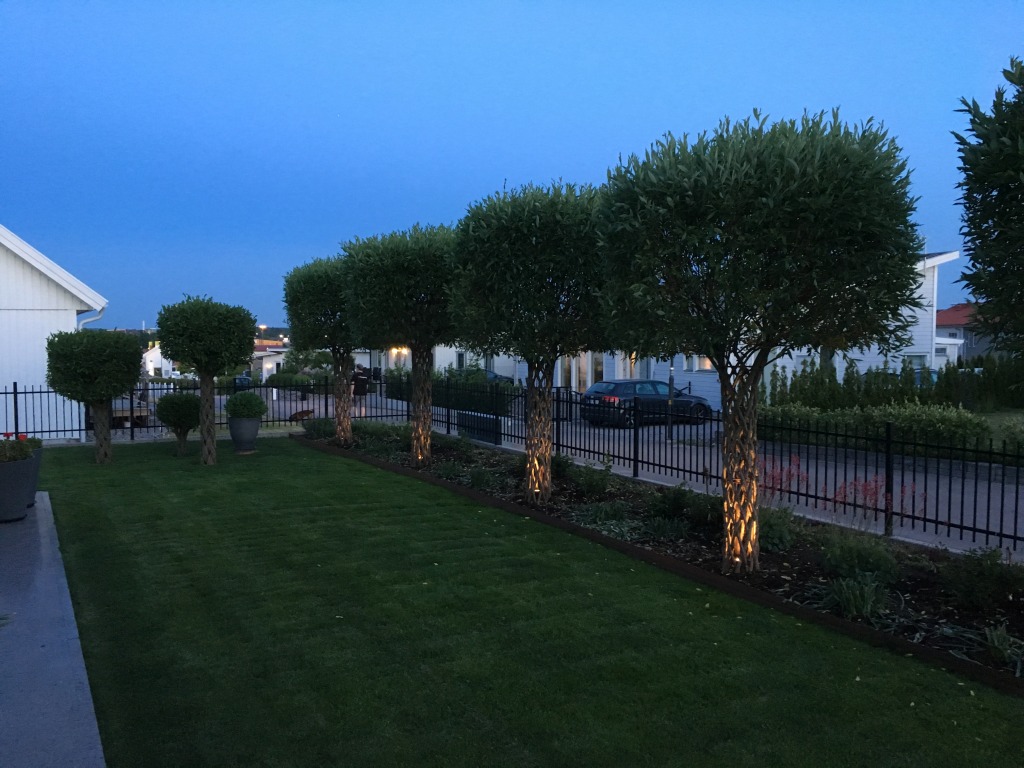 Over the years the sculptures look more and more beautiful. The stems have turned into trunks and have merged where the willow sticks cross each other. Every year the crowns are trimmed in a cylindrical form and it makes the sculptures look outstandingly beautiful.
"Sveriges finaste Pilträd"
Private garden owner, Sweden
The simple design makes 'Sif' suitable as a light source in the garden. The open and wide design lets out light from the LED uplights even though the trunk thickens over the years. Light in the garden extend the season and the garden becomes an extra room you can enjoy being in or looking at if the weather does not allow a nice evening garden walk.
You can read more about the sculpture 'Sif' here.
Gallery