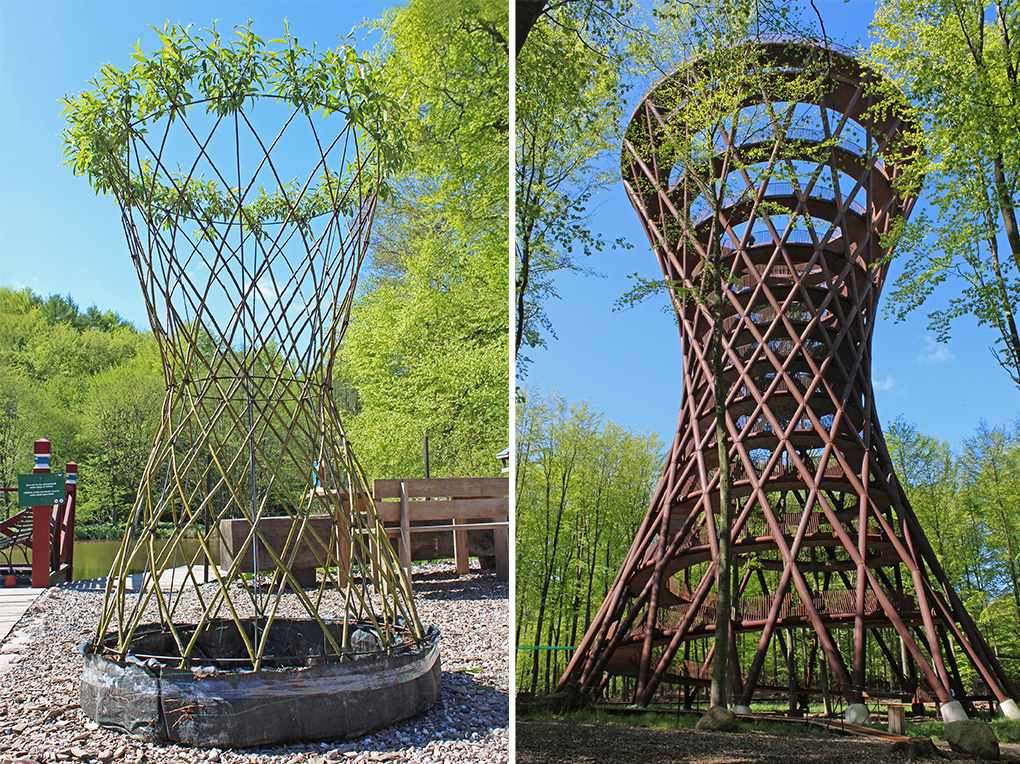 The idea of making a living version of the Forest Tower came to Heinrich Braun the minute he saw the impressive sculpture. Shape and design were given already and the team behind the Forest Tower, Camp Adventure, immediately liked the idea.
The Forest Tower is a unique piece of art, 45 meters tall and built in corten steel and oak. It's man made with the deepest respect for nature and the Forest Tower has become an natural element in the landscape. The symmetrical construction pleases the human eye and symmetry is a focal point when Heinrich Braun creates his living willow sculptures.
The Living Forest Tower is made of 24 living willow rods weaved around an iron frame with a top diameter of 112 cm. The stem height of the willow sculpture is 1,80 meters and then the crown is added.
Gallery