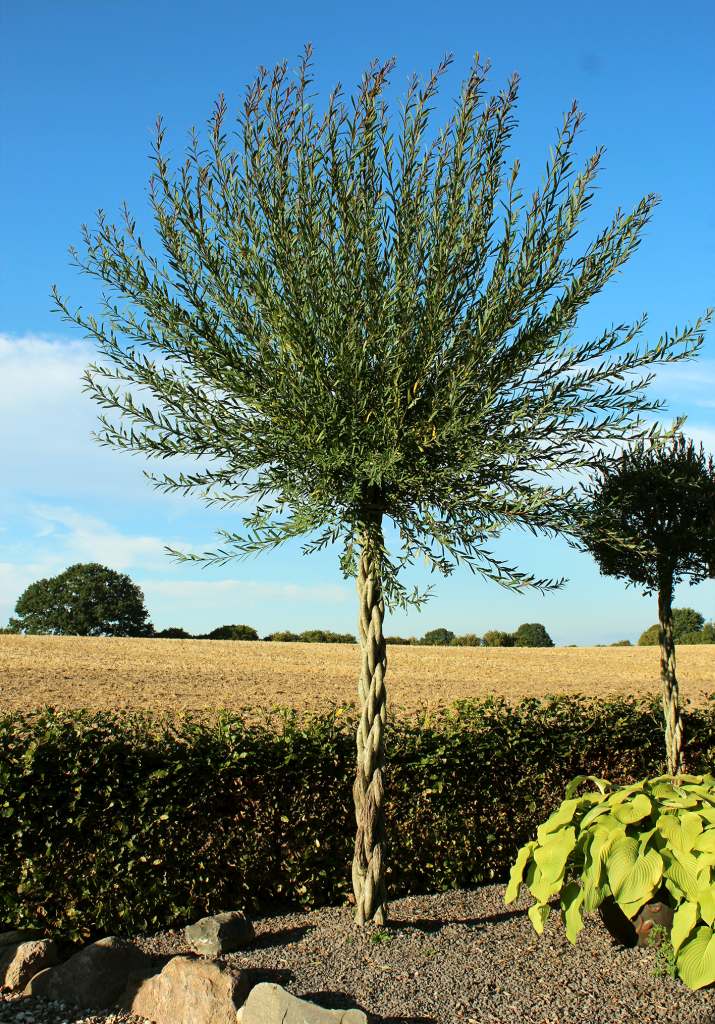 The Nordic Palm™ is an exotic palm that withstands the Northern European climate all year round.
The big crown which sways in the wind like an exotic palm creates a true Mediterranean atmosphere.
The Nordic Palm™ is made of living willow sticks that are 3-4 years old. The sticks are thick and they make the stem of the palm heavy and solid. The sticks are manually twisted around each other.
The Nordic Palm™ comes in different stem heights from 150 cm to 250 cm measured from the ground to the bottom of the crown.
Gallery