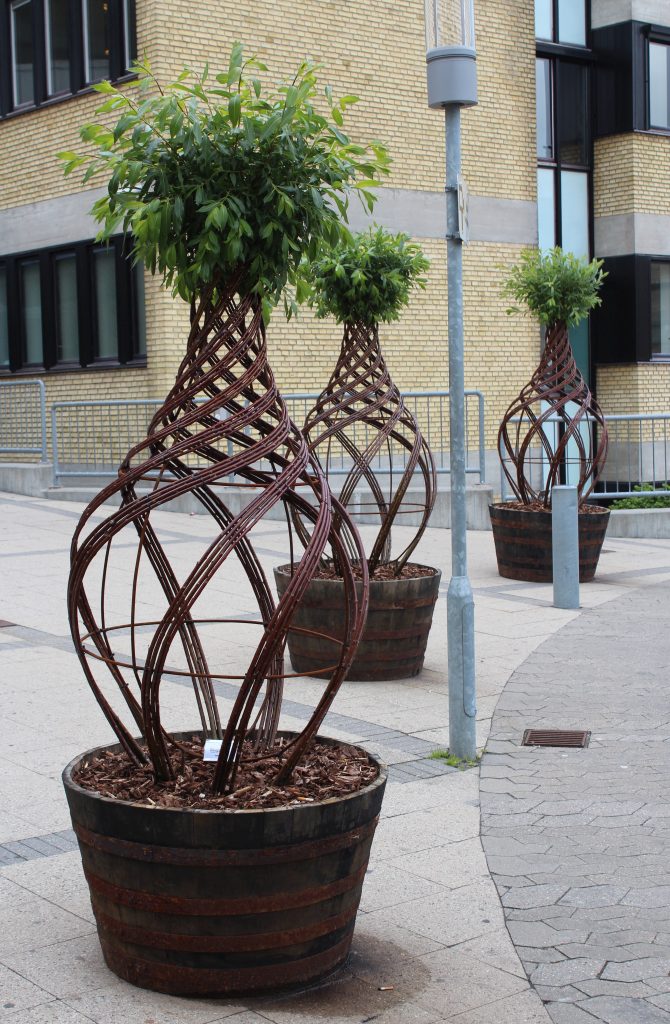 In June 2012 Roskilde Hospital presented three 'Thor' sculptures in front of their main entrance. The sculptures were arranged in large wooden barrels, so they were mobile.
"Our ambition was to re-think the main entrance and with these sculptures we created a positive reaction. The willow sculptures are being seen, touched and admired. They create joy and positive effects on our visitors", says Michael Jørgensen, team leader of the gardeners at Roskilde Hospital.
Heinrich Braun comments on the project: "I know that my sculptures generate much attention and I was convinced that they would also have an effect at Roskilde Hospital. That is now a fact and I am delighted to give the visitors a good experience regardless of their errand at the hospital."
The stem height of the sculptures is 140 cm. They are made of Salix Daphnoides, also called "Pommersk dugpil" in Danish.
Gallery