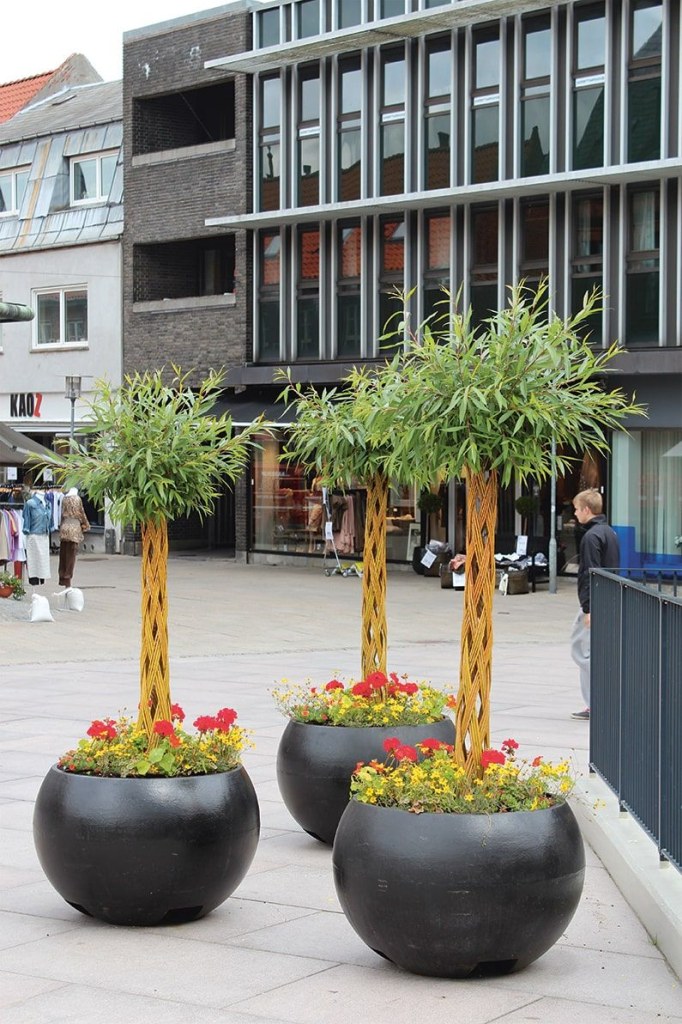 The municipality in Næstved presented in 2012 six Harlequin trees at Axeltorv, the main square in Næstved city. The project was a collaboration between the municipality and the City Counsel in Næstved.
The trees are established in large iron pots and placed in two groups with 3 trees in each group. All trees are made of golden willow (Salix Alba) and have a stem height of 150 cm.
The idea was to create something different and innovative at Axeltorv, something that could catch attention.
"When exchanging ideas we talked about traditional dried willow and see where we ended! We can now present living willow art which will create a tropical atmosphere on Axeltorv during the summer", says Anne Steen, Head of Næstved City Counsel.
Heinrich Braun comments on the project: "Living willow has beautiful foliage as well as bark. When turning willow sticks into a tree or a sculpture the look suddenly evolves to something artistic. This project will change the look of the city center and we hope that the citizens of Næstved will like it and enjoy the trees as they develop over the summer."
Gallery