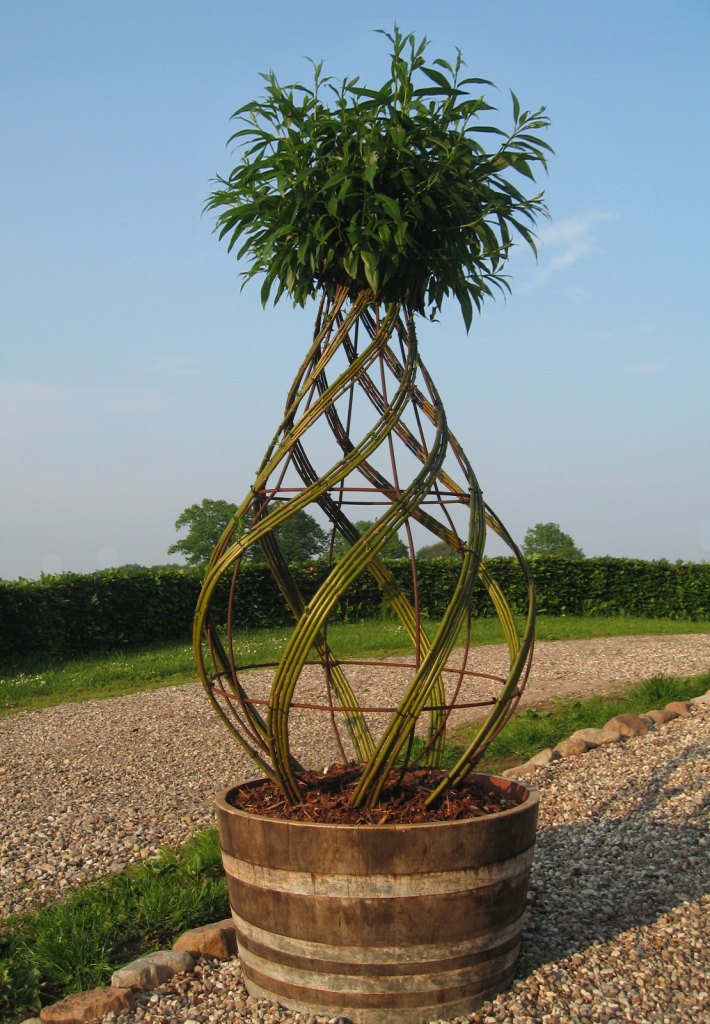 Thor is a true masterpiece of living art.
It is made of 1 year old willow sticks and comes i different heights. The willow sticks are twisted around an iron frame. The design is very simple and gives Thor a light and elegant look.
The living willow sticks are twisted in a way that creates a beautiful Harlequin pattern when you view the sculpture from a distance.
This design is bulbous and were created for a case in Tivoli Gardens in Copenhagen. Read more about it here.
Thor is design protected according to EU's Trade Marks and Designs Registration Office (https://oami.europa.eu/ohimportal/da/)
Gallery